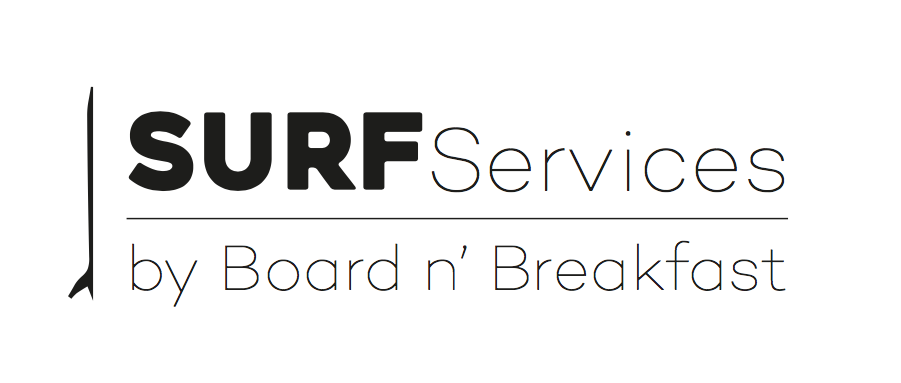 When you rent the entire house or an other holiday house in Labenne:
With our experience in managing our Board 'n Breakfast surf house, we offer you the following services and experiences (with attention to quality and originality):
For this, we work together with some Labenne (and the surrounding) residents.
For the surf lessons, meal, breakfast, babysitting and surf material, you have to book in advance to garantee availability
*Book no later than Sunday (or the first day of your arrival)
For the massage and yoga lessons, you can book 24 hours in advance.
Breakfast + Surf Report :
Breakfast for € 10/personne in which you have: croissants, jam, home made choco with bread, yog au chocolat et pain fait maison, yogurt, granola, fruits, orange juice, …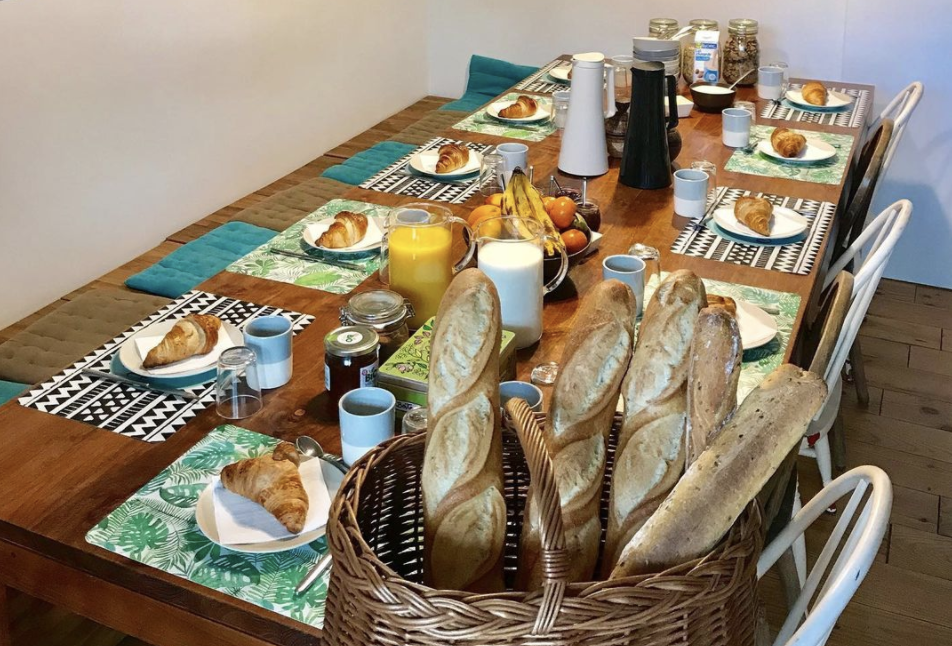 Repas pour minimum 10 personnes, réservé 5 jours avant
Vegan/vegetarian meal from Marie France Farré, bio and local: starter + main dish + dessert: between € 25/30 pp
BBQ: € 20 / pp
Italian buffet: € 17 / pp
Home made pizza à volonté + 1 cocktail (in our sunset bar next to the pool): € 17 / pp
….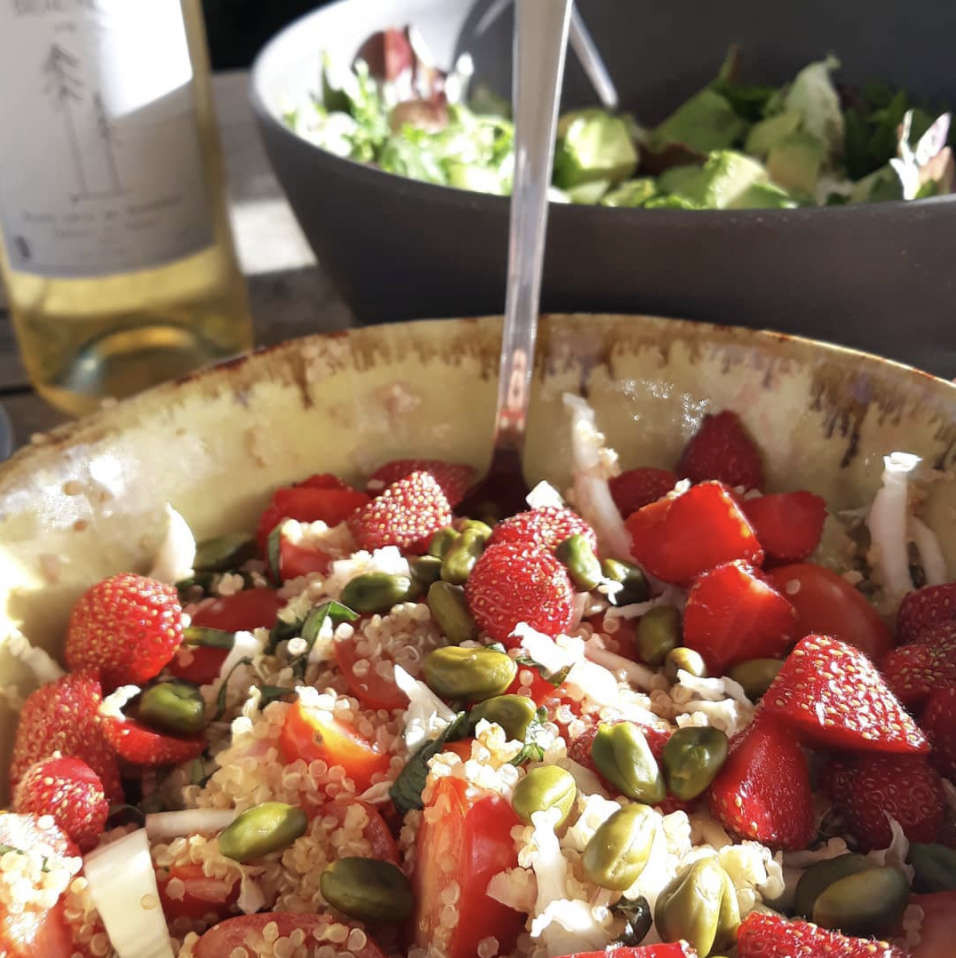 Cours de surf de haute qualité:
« Annelies guarantees a quality, personal and fun lesson!»
Perfect for:
improving fast

people who prefer private or small group lessons

both starters as well as advanced surfers
Group with maximum 6 people:
1 lesson: € 50
2 lessons: € 90
3 lessons: € 135
4 lessons: € 175
5 lessons: € 215
Group with more than 6 people:
1 lesson: € 39
2 lessons: € 78
3 lessons: € 110
4 lessons: € 145
5 lessons: € 165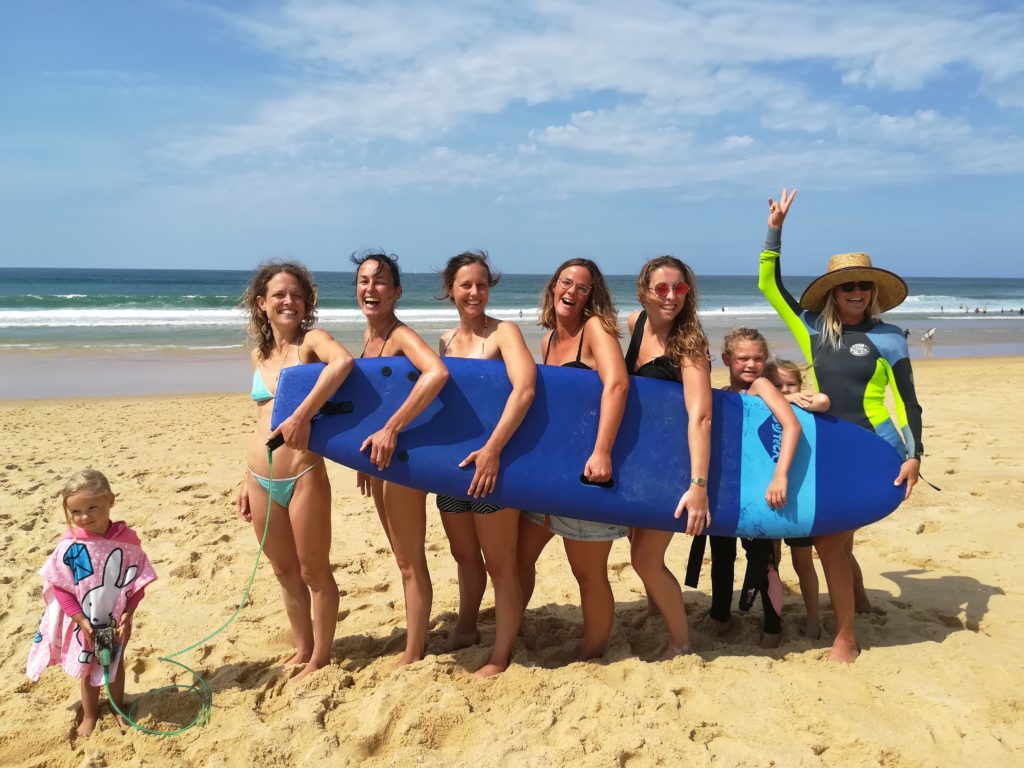 Yoga lessons:
Yoga lesson (Vinyasa, Hatha, yin, pré/post natal…) with us, on the beach or in a beautiful studio a few minutes from our b&b.
Rate: € 10/ pp
Yoga teacher: Lucille from @luluoceanyoga or Margaux from @Flowandyoga
(Minimum € 40)
Massage at home:
Manon Incerti, Ayurvéda:  € 70 per hour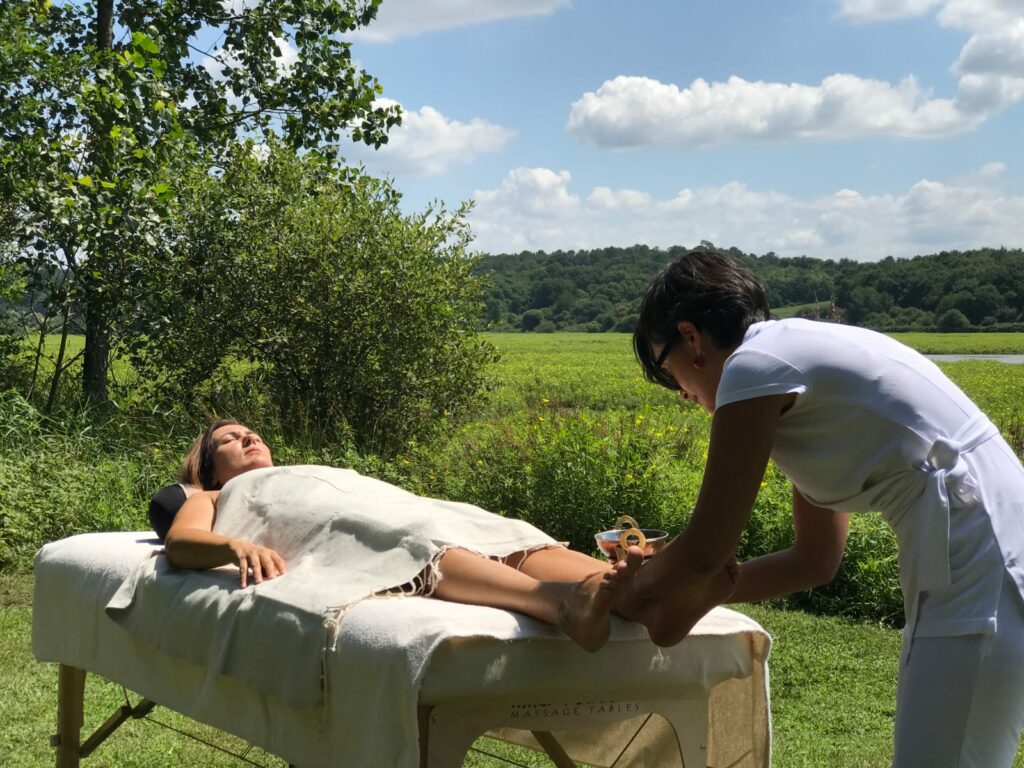 Home made gastronomy:
Gastronomical menu, French fusion kitchen from Hory Gastronomie, prepared at your house with local, fresh and seasonal products.
From € 50/menu or brunch/pp (minimum 6 people).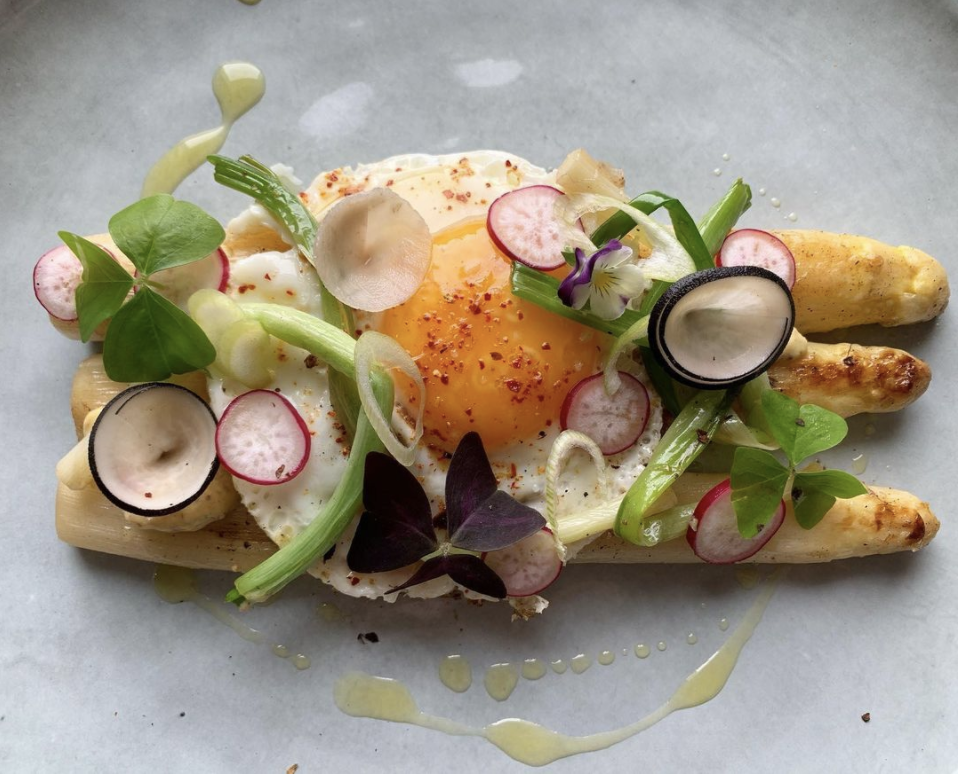 Babysit services:
€ 7 per hour per child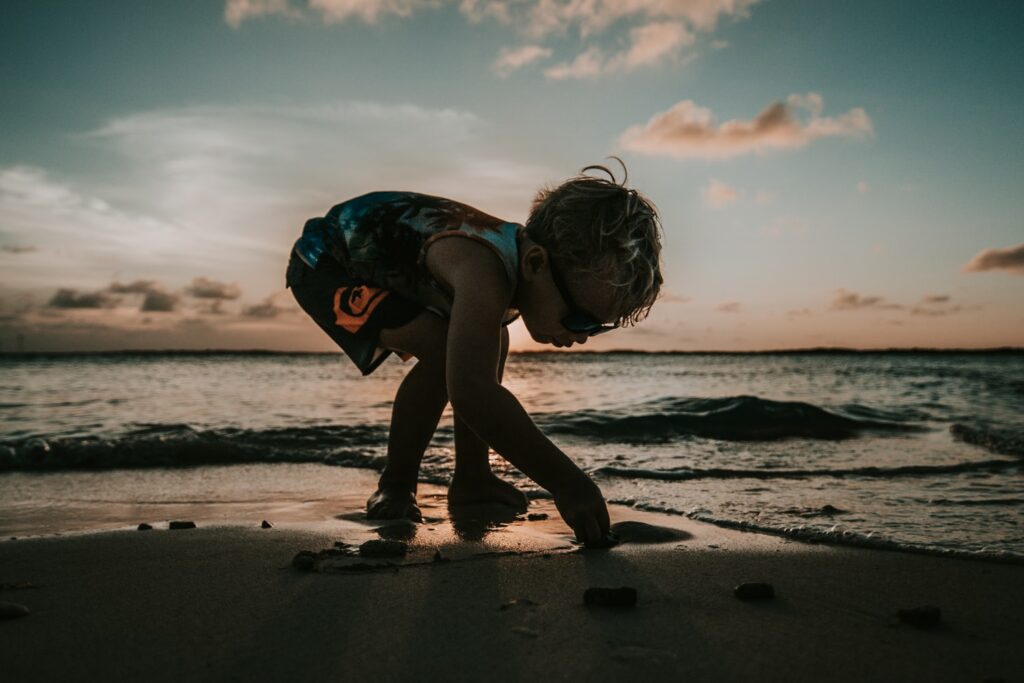 Rental materials:
Surf board:  € 11/day or € 60/week
Wetsuit: € 5/day or € 25/week
Bikes (6 bikes available): € 7/day or € 25/week
*Bike rental close to us= – 5%
Book in advance! https://surf-labenne.com/tarifs/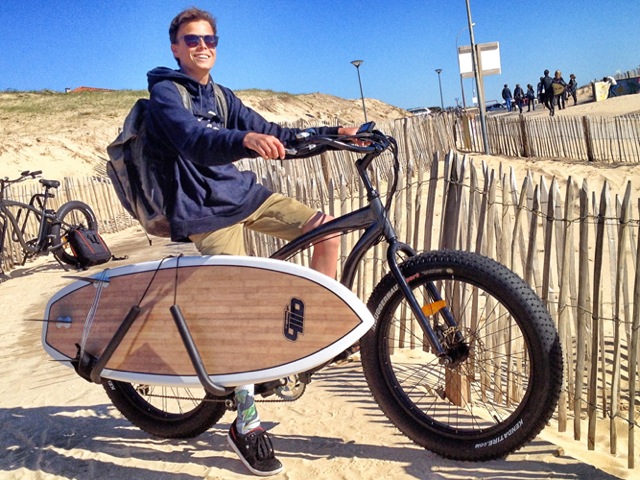 Very good swimming lessons with Greg:
€ 12/ lesson
In the Labenne Océan swimming pool